For Her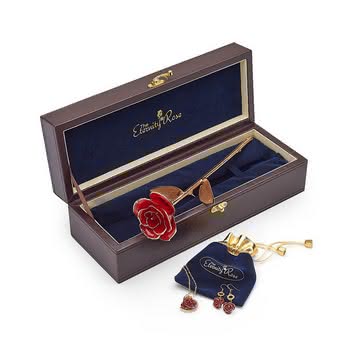 Rose, Pendant & Earrings Matched Set
A real gem for those ladies who want it all: a set of a rose, a pendant and earrings, all made of natural fresh rose petals glazed and trimmed with pure 24 karat gold. Roses that never wither and love that never ends - isn't it a lovely symbol for celebration of your anniversary?
from $299
To the shop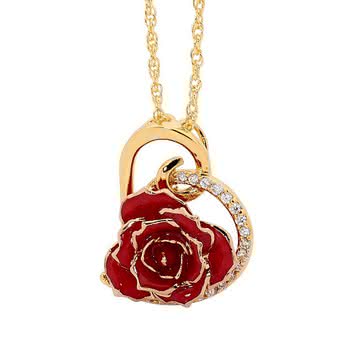 Red Glazed Rose Heart Pendant
Have you ever wished you could preserve the beauty of a fresh rose forever? This gift is a dream come true! Natural rose petals have been glazed and finished with a trim of 24 karat gold to create a real piece of art with 30 synthetic diamonds. Your loved one will be delighted to wear it every day.
from $79
To the shop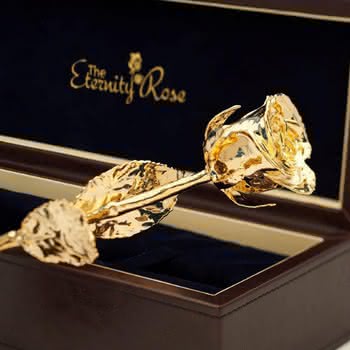 24k Gold-Dipped Natural Rose
Beauty that lasts for eternity? Sounds like an amazing anniversary gift for a person you want to spend your life with! A natural rose dipped in 24 karat gold is a romantic symbol of fragility and passion that will never wither. This stunning piece of art is sure to impress your loved one!
from $169
To the shop