For Him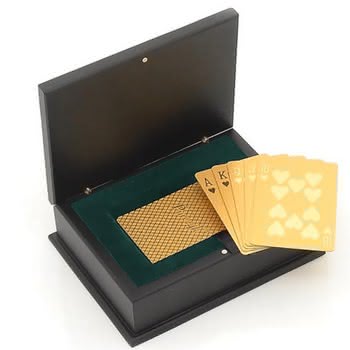 24 Karat Gold-Dipped Poker Cards
When all generic romantic, practical or tasty gifts have been given, it is time for something special - a playable deck of poker cards dipped in 24 karat gold. This deck will add an elegant and luxurious touch to poker tournaments of your loved one and will impress their friends for sure!
from $199
To the shop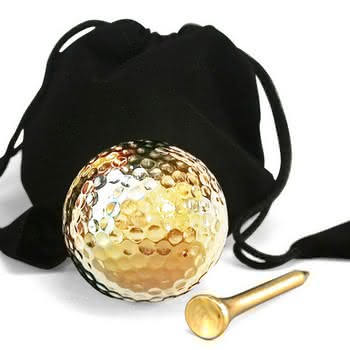 24 Karat Gold-Dipped Golf Ball & Tee
If your wedding anniversary is upcoming and you seem to have exhausted your gifts ideas, try to impress your loved one with this luxury-looking but still playable golf ball and tee. The patented mixture of 24 karat gold and special polymers was used to turn a simple golf ball into an exciting gift.
from $59
To the shop